Skip to Content
Dr. Dan Dental Will Take Care of You
When we were young, going to the dentist was not a problem for most of us. We sat in a cool chair, we wore cool glasses, we were told we were doing a great job brushing our teeth and we got a prize at the end. Life was good. Then we got older and the necessary procedures were not so fun. Anxiety is one of the top reasons people put off going to see the dentist, but Dr. Dan and his caring staff have the solution: Sedation Dentistry. Our comprehensive Sedation Team (which includes an EMT or RN) will help you feel less anxious about having dental treatment. Dr. Dan offers two types of sedation: IV and Nitrous Oxide (Nitrous is only offered at our Sherwood Park location). Our staff is available to answer questions about treatment or costs so please don't hesitate to contact us for a Free Consult. Your comfort and happiness are our prime focus as we treat your dental needs. Sedation Dentistry can help you get the Dental Treatment you need.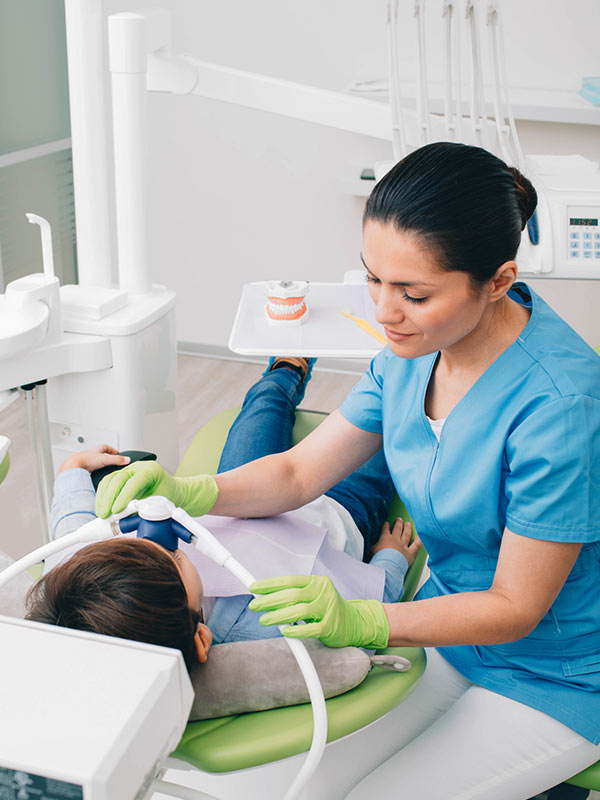 Sedation Options
Dr. Dan Dental is happy to offer two types of sedation for any dental procedures that patients may be anxious about. The types of sedation for adults are:
IV Sedation
Less intense than General Anesthetic, IV Sedation is a combination of medications to suppress your consciousness. You are still able to breathe on your own,  sometimes talk and have a conversation, but your memory will be limited.  Patients typically do not remember any of the appointment.   Dr. Dan and our Registered Nurse/EMT will review your medical history. You will be monitored by a blood-pressure cuff and Pulse oximeter which measures the oxygen levels in your blood. An IV will be started and upon consultation with Dr. Dan IV medications will be started. Our Registered Nurse/EMT will monitor you, your blood pressure, and your oxygen saturation while continuously consulting with Dr. Dan throughout the procedure. After the procedure is finished, the drugs will "wear off" and you will be allowed to leave. You will require a ride home from this appointment, as well as a capable guardian to monitor you for the next 24-48 hours. This is to ensure your safety after you leave our office. Your guardian will be given written instructions on how to care for you following IV Sedation.
Nitrous Oxide
Usually known as laughing gas, nitrous oxide works best on children. A small rubber nosepiece is fitted over their nose and through that a mixture of nitrous gas and oxygen is administered. After a short amount of time, the patinet should be relaxed enough to allow us to perform the procedure. After we are done working on them, the gas is stopped and the child breathes in 100% pure oxygen for at least 5 minutes. Laughing gas is very safe to use on children, and once they breathe in the oxygen after the procedure the Nitrous is out of their system.
Requirements
It is recommended that Patients do not eat a heavy meal within 8 hours of their sedation appointment.  Any further instructions will be given to you at your consult appointment.
There is no referral necessary for sedation. A consult will be needed prior to your appointment to give Dr. Dan an opportunity to review your medical history and accurately assess which type of sedation will work best for you. We offer Free Consults!
At Dr. Dan Dental, we strive to make your visits to the clinic as enjoyable as possible while we work with you to achieve optimal dental health. With our sedation options, we can reduce your anxiety about visiting the dentist. We are here to take care of you and your teeth, and are always happy to answer questions or concerns you may have about sedation or dental procedures.
Schedule Your Next Dental Check-Up at Dr. Dan Dental